Do you want to get SEO results without having to spend hours and hours researching for link opportunities? Then, Powersuite Link Assistant is the answer for you!
This blog post will walk you through what Link Assistant does, how it can benefit your SEO, its pros and cons, and other information.
What is Link Assistant?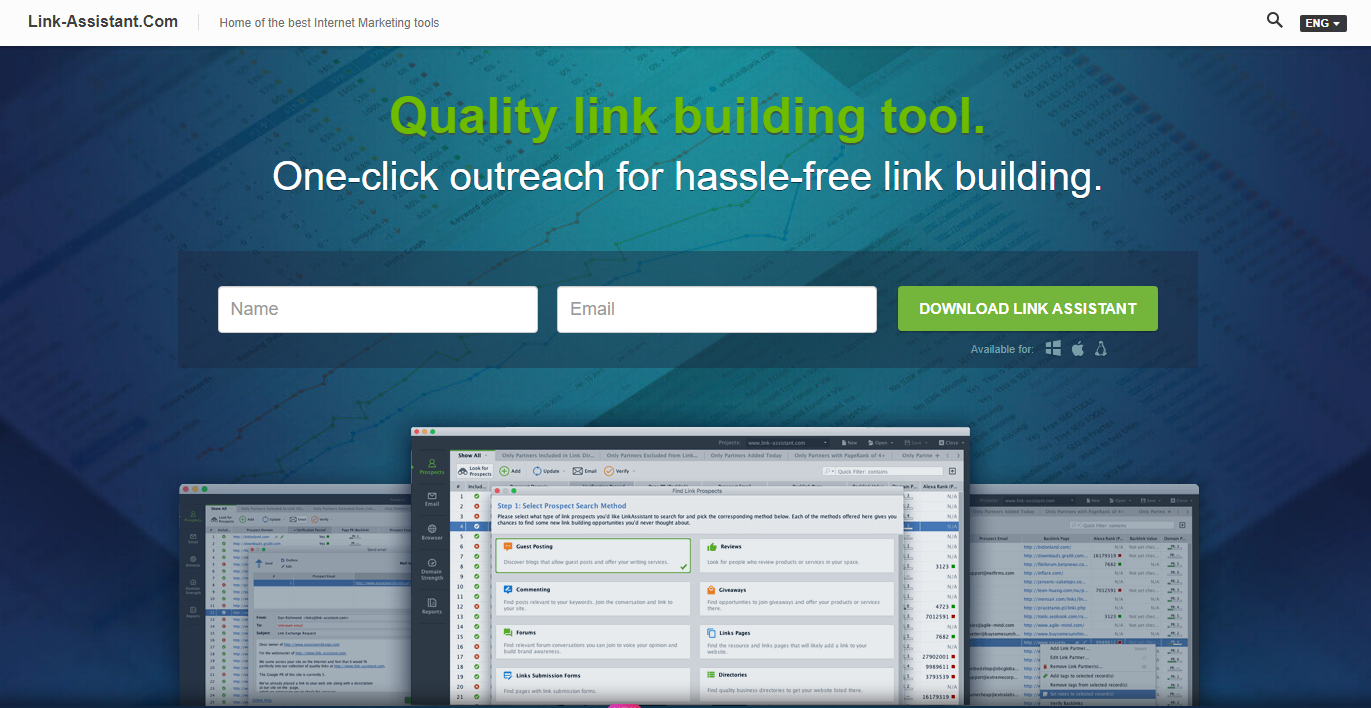 Link Assistant is an SEO tool that helps with link building and management. It is part of the SEO Powersuite Toolkit but can also be used as a stand-alone product.
Unlike other link-building tools, LinkAssistant doesn't just provide links for the sake of it. It lets you choose the suitable research method for your link-building strategy and provide link suggestions ideal for your goal.
Also, this tool crawls 7.1 billion pages every day, so it can provide you hundreds or even thousands of great link opportunities.
Features
LinkAssistant is excellent SEO software. Here are some of its core features:
Give lists of new link partners via six different search methods.

LinkAssistant allows you to find data through different methods such as guest posting, reviews, top-ranking pages, similar websites, backlink gap, and competitors' new backlinks.
It also provides an option for advanced search methods where you can:
Select automated advanced Google search.
Check competitor's profile through backlink analysis.
Find link data from top-ranking pages through advanced niche research.
Aside from that, LinkAssistant also suggests keyword ideas depending on your topic.
Provide multi-purpose link-building reports to its users.
It lets you make instant reports and select the data included in them. Besides the customizable data, you are also allowed to add your company logo and choose the colors and font of the graphs and texts.
Let you customize and organize your directory to your liking.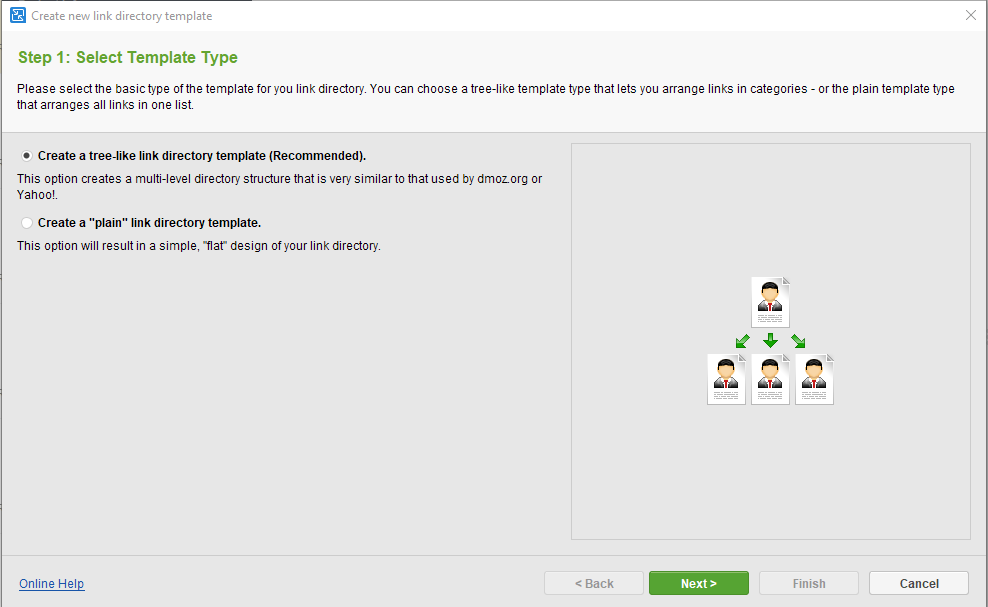 You might be surprised that this link-building software is capable of customization. The interface might look simple at first, but LinkAssistant allows you to modify your link directory and match it with your website design.
You can also organize your link data into categories and subcategories. Plus, this SEO tool lets you choose which type of structure you'd like your visitor or client to see. Select either a tree-like link structure or the plain one.
Moreover, LinkAssistant allows you to upload and reupload the link directory in just a few clicks.
Filter your potential link partners by selecting your preferred ranking factors for search engine rankings.
LinkAssistant can help you identify which link partners are worthy and which should be removed from your list.
These ranking factors are very crucial because it helps you determine whether the link and the site are profitable.
This SEO tool checks the following factors on your site and your partners':
The popularity of the website on Google and Yahoo.
Domain age and IP address.
Amount of outgoing links.
Alexa Rank.
Yahoo! Directory listing.
DMOZ listing.
Manage, update, and organize multiple link partners.
When I say multiple, I'm referring to hundreds or even thousands of link partners. LinkAssistant allows you to put statuses, update info simultaneously, and create reciprocal linking and 4-way linking among your link partners.
Track your backlinks and stay updated with their current status.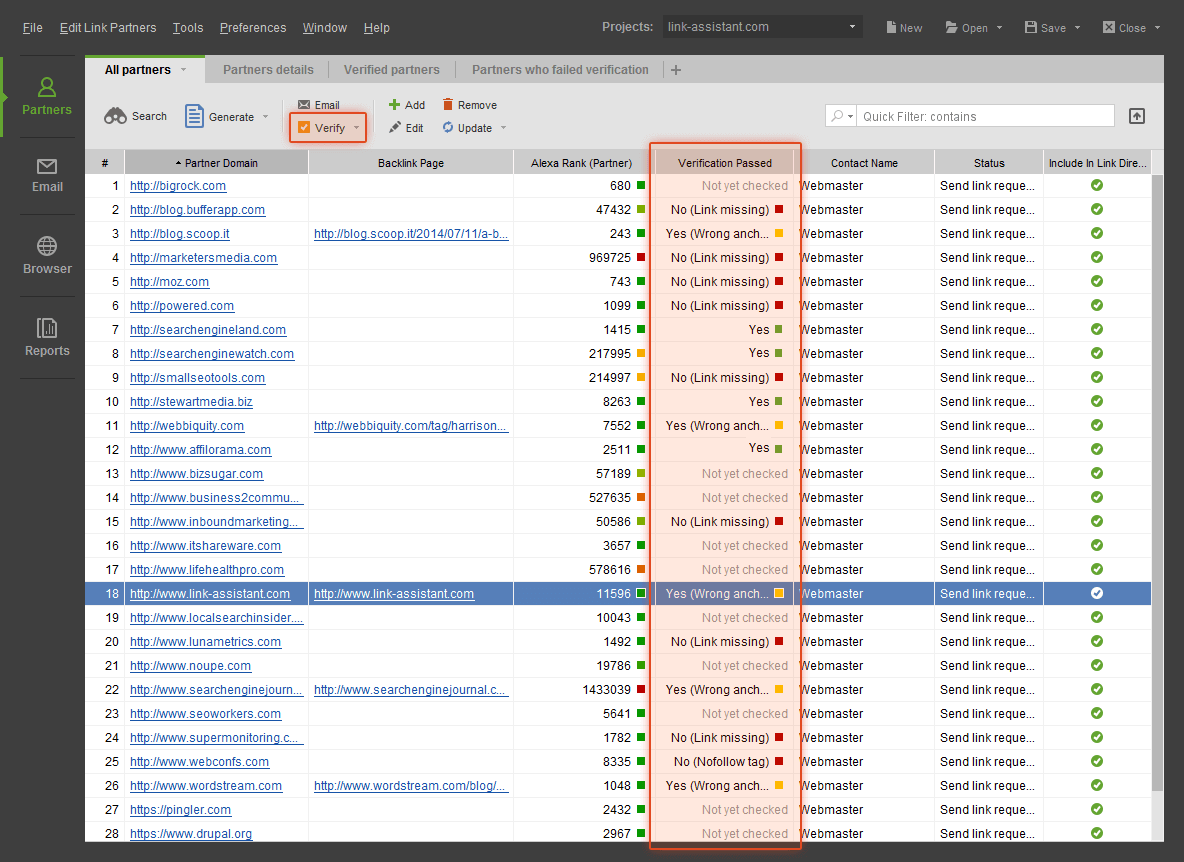 We all know that not all backlinks will be reliable after a few years or months, and it's not easy to monitor this manually.
This is where LinkAssistant comes in handy. This link-building tool lets you remove link data, track if your partners are still linking back, and notify you which partners practice black-hat SEO techniques.
Choose which search engines you'd like to get links from.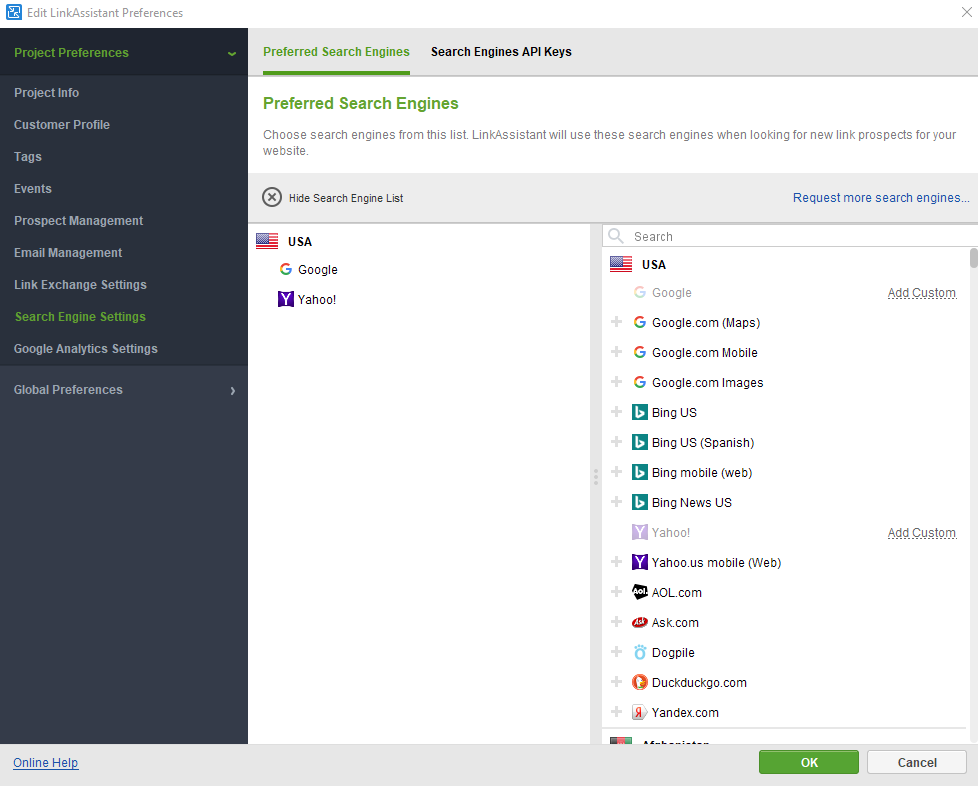 Not only can you filter and select the ranking factors, but you can also choose where you'd get your link opportunities from. This link management tool gathers data from 555 search engines, and they're going to add more in the future.
Access and take over your email.
Users don't need to utilize other email software for messaging link partners. LinkAssistant has this feature. This link-building tool also allows people to create email templates to save time in composing messages.
These are only the core features of LinkAssistant. There are other things to see, and the developers are still updating and adding more!
SEO Benefits
So how will these features help your website's SEO?
Help you discover quality and relevant link opportunities to help you build your website's credibility.  
Make it easier to quickly remove links that are harmful to your site.
Allow you to do link building faster than doing it manually. 
Give you keyword ideas for better link opportunities. 
Provide you with an updated domain strength so you can monitor your progress. 
Pros
Very comprehensive keyword tool
Powerful filtering options
Unlimited everything
Cons
Limited database
Link Assistant needs improvement
SEO Powersuite is the best desktop-based SEO software in the market. It allows you to develop and roll out an SEO strategy using the four tools for your site or clients. The Website Auditor and Rank Tracker help you audit your site as well as research and track keywords for your website. The SEO Spyglass and Link Assistant can help you implement a solid link building strategy. However, the former has a limited database while the former doesn't hold up on its own – it's best if you import data from a third-party tool to find link prospects. Regardless, it doesn't make SEO Powersuite any less powerful than it already is.
Pros & Cons
Pros: Amazing Tool for Link Building
This tool provides so many features that are very helpful for its user. Moreover, the tool has a simple interface that makes it easy to use even for not-so-tech-savvy people.
Cons: Poor customer service
To be honest, I didn't have direct experience with their customer service. But I've seen a lot of complaints about their chat support. Some users also mentioned that they were charged with the auto-renewal fee without receiving any notice. And they weren't allowed to get a refund.
Pros: Free version!

Yes. You heard that right! They offer a free account version of this tool and it includes some great features such as link management, email templates, customizable link directory and workspace, regular link checks for verification, and more!
Cons: Some core features aren't available on the free plan.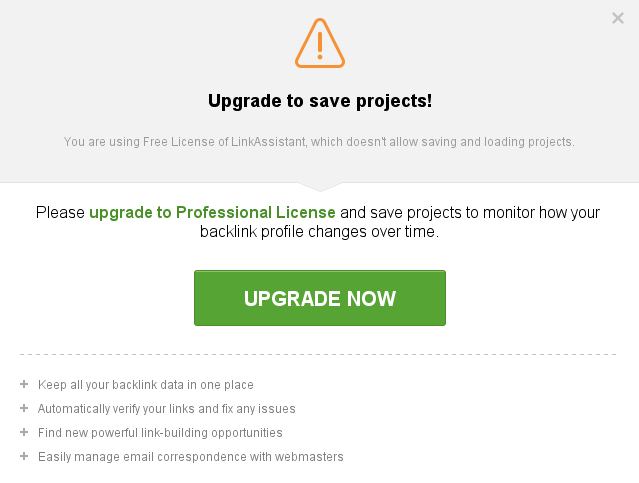 And since it's free, We can't expect to get the same features on the paid license. What makes me a little sad is that we can't save projects in the free version. Plus, we're not allowed to export data.
Pros: Affordable Paid Licenses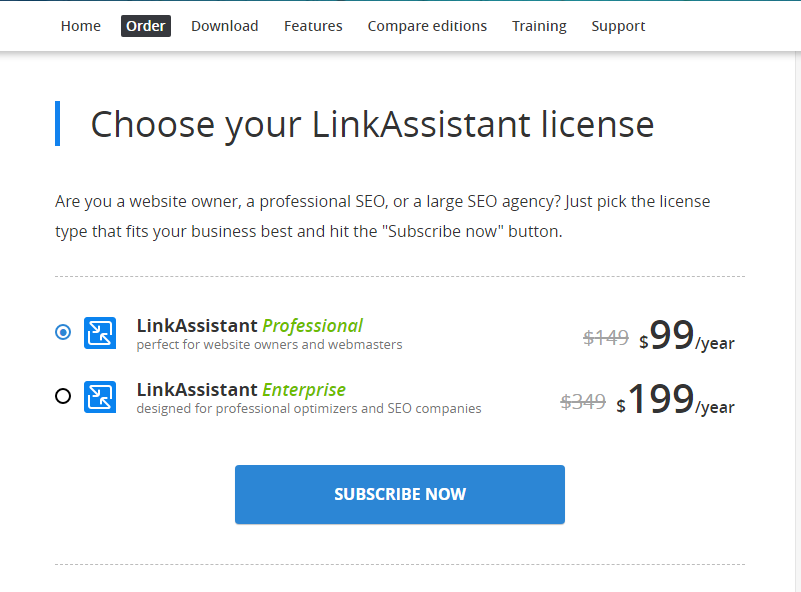 As mentioned before, you can purchase LinkAssistant separately from other Powersuite tools. The Professional plan is priced at $99/year. While the Enterprise plan is at $199/year. See the complete plan comparison.
We shared some more details in our SEO Powersuite review, feel free to check it out.
Conclusion: Is This Tool Worth It?
If you're looking for a tool to help you with your link-building strategy, then LinkAssistant is worth checking out. It's cheaper than Moz and SEMrush but does the same thing – it helps identify high-quality sites that are relevant to yours so you can build more links from reputable sources.
The free version of this tool contains almost all the features you need, so there's no reason not to give it a try! So download the free version now and see what it has in store for you.