KWFinder is a part of Mangools SEO tools and one of the most popular keyword research tools on the market. Using features like keyword SEO difficulty and search volumes, KWFinder provides data to use for your SEO campaigns. But how accurate is it?
In this blog post, we will answer the question, "Is KWFinder Accurate?". And show how accurate it is based on those factors of accuracy.
In the end, you'll understand why this SEO tool has been rated 4.7 out of 5 stars on Capterra. And 4.5 out of 5 on TrustPilot. We also created a complete KWFinder review! So if you want to know more about this tool, definitely check that out.
What Makes a Keyword Research Tool "Accurate"?
Finding the right tool is overwhelming at times. All are claiming that they're the best and the most accurate tool ever.
But how do you know which one to trust? Here are several factors you should consider when choosing the right keyword tool.
Up-to-date search volume data.
This data can be used as an indicator of the popularity of a topic or term. The higher the number, the more people search that term or phrase than others in Google's database. To rank high in Google's SERPs, you'll need an updated and correct search volumes to choose the right keywords to target.
Accurate keyword difficulty data.
Traditional keyword research is not always easy, especially if you're unfamiliar with the topic or industry your company operates in. The keyword difficulty meter will help you decide which keywords are worth targeting and what kind of competition to expect from people already using them for their own SEO efforts. Keywords with higher difficulty will take more time and effort to rank for, but they also provide higher rankings.
List of related keywords.
Most keyword software provides keyword ideas for you based on your seed keyword. And great SEO tools show a list of keywords that are relevant to your topic.
For example, you typed "on-page SEO" on the search result. Some possible keyword suggestions would be "on-page SEO checklist," "on-page SEO factors," and "on-page optimization."
Insightful Competitor and SERP analysis.
A good keyword tool should show you what keywords your site ranks for and the most popular keywords among your competitors.
Knowing your competitors' top-ranking keywords will give you an idea of what topics are popular to your audience. This will help you create more optimized and suitable content for your niche.
SERP analysis is also an important factor. It helps you determine whether you're targeting a relevant keyword based on your competitors. It also provides some important SEO metrics you need to know.
Remember these four factors when you're evaluating the accuracy of a tool.
Pros Title
Lightweight and ultra-fast
Easy to use
Diverse SEO metrics
Allows multiple logins
KWFinder makes keyword research very, very simple to a fault. Whether you're a newbie or professional, KWFinder delivers results and loads data at an impeccable speed. It also helps that each app links together seamlessly with one another to produce a seamless workflow in not only researching for the best keywords but analyzing SERPs as well as spying on backlinks too!
How Accurate is KWFinder?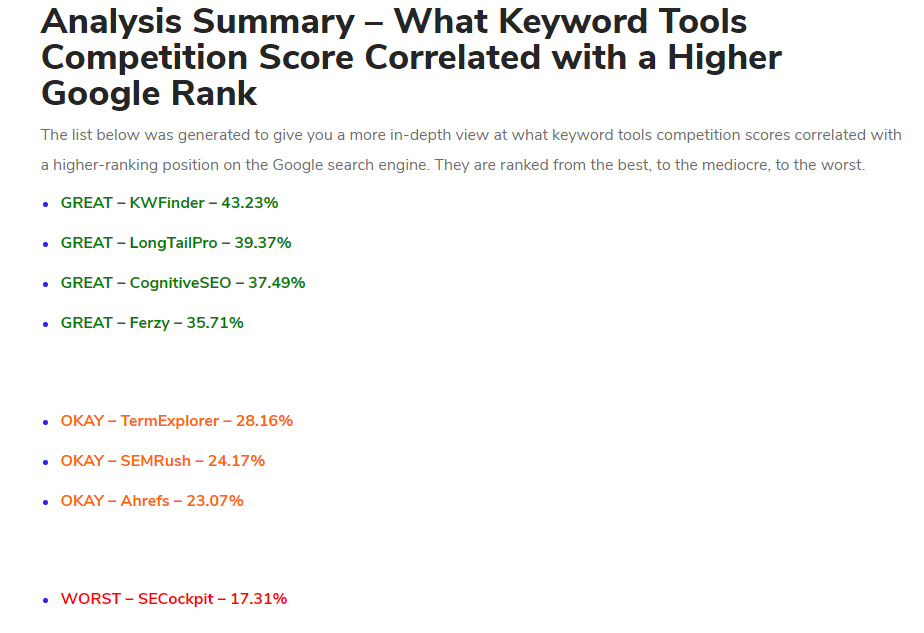 Aside from the positive feedback from its users, some studies prove how accurate KWFinder is. A little search on Google will also show you that it's included in almost all articles about the top 10 or 15 list of best keyword tools.
In fact, it beat some of its popular competitors in the market, like Ahrefs and SEMrush. To think that this tool is much cheaper than the two above makes it more awesome. If you don't believe it, feel free to read this case study.
QUICK TRIVIA: In order to ensure fresh and relevant data, Mangools uses other trustworthy sources such as GKP, Moz, and Majestic along with their own tools and knowledge. Now let's find out what makes KWfinder accurate:
KWFinder provides exact search volumes with historical data and search trends.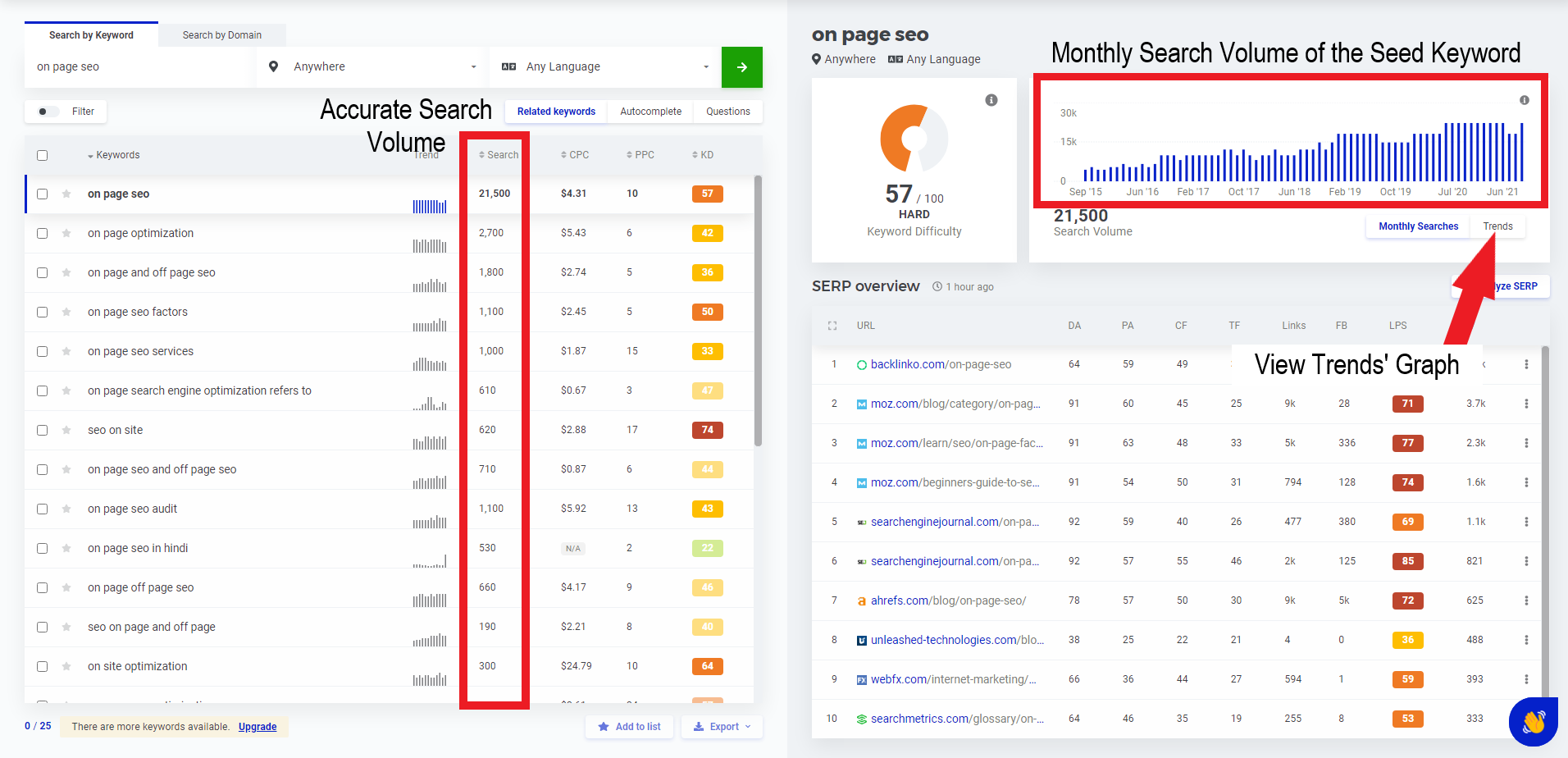 Unlike Google Keyword Planner, you'll see accurate search volumes in KWFinder for a particular keyword and keyword suggestions.
Not only that, but it will also provide you with simple-to-understand graphs of historical data and monthly search volume trends. All of this helpful information becomes available in just one seed keyword or domain search.
KWFinder provides the most accurate keyword difficulty data.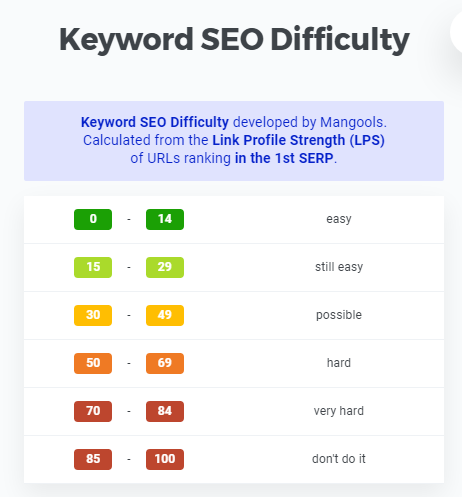 Mangools calculate their KD from the Link Profile Strength of websites ranking on the 1st SERP.
Aside from showing the keyword difficulty score, this tool will let you know whether it's worth targeting the keyword or not through their own KD range:
0-14 = easy
15-29 = still easy
30-49 = possible
50-69 = hard
70-84 = very hard
85-100 = don't do it
KWFinder has a vast amount of data.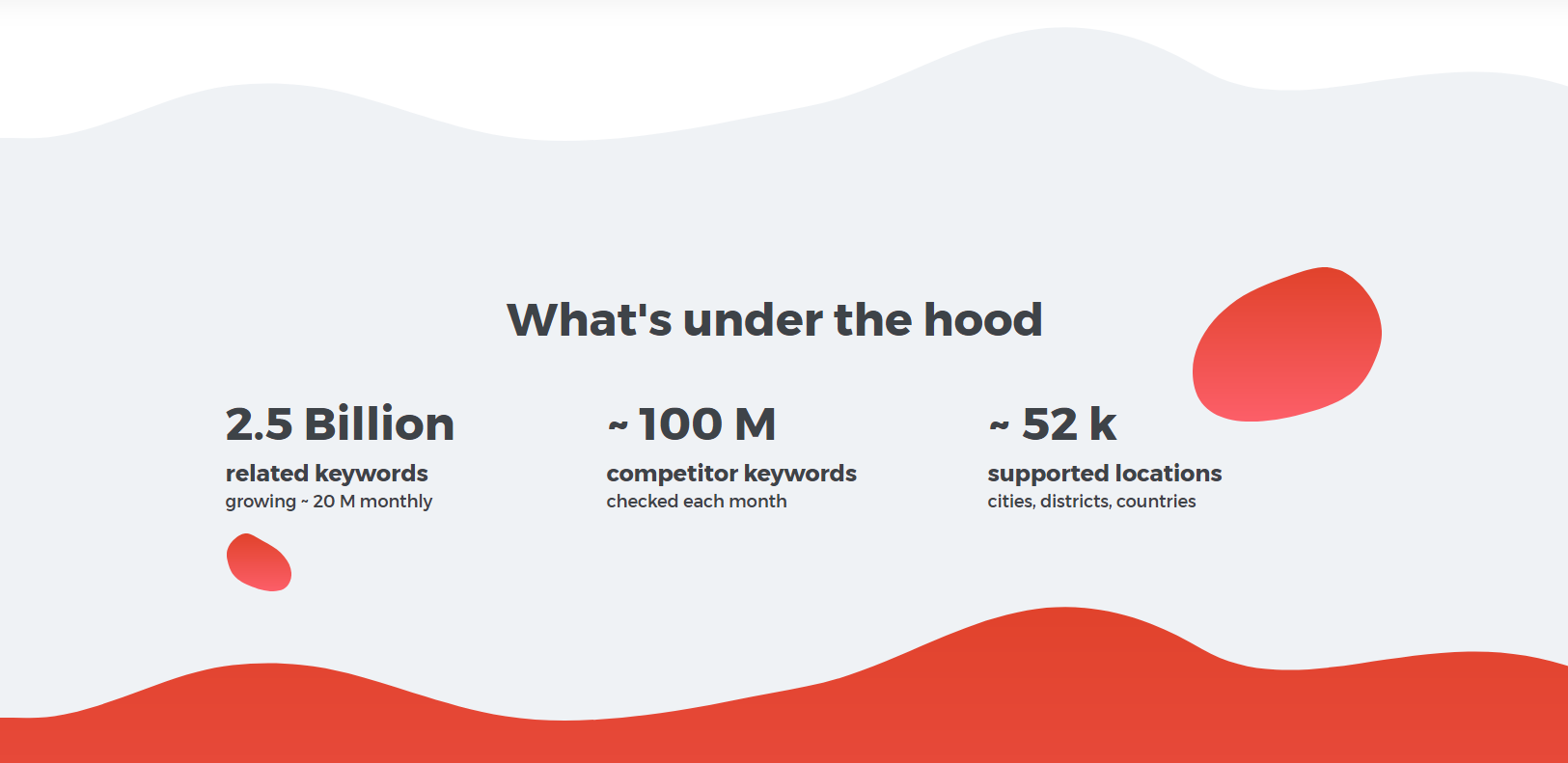 This tool has the following qualities that make it an accurate source of information: over 2.5 billion relevant keywords, 100 million competitor keywords, and 52,000 location types.
Keyword results differ from place to place, so it's a game-changer to find a tool that doesn't show accurate results ONLY for the USA, Canada, or Europe.
What's more, is that KWFinder presents all of the data you'll need to rank in a simple yet well-formatted overview. Not to mention – complete and exact. Information like cost per click, pay per click, position, estimated visits per month, and available filter options are all in one place.
KWFinder allows competitor keyword and SERP analysis.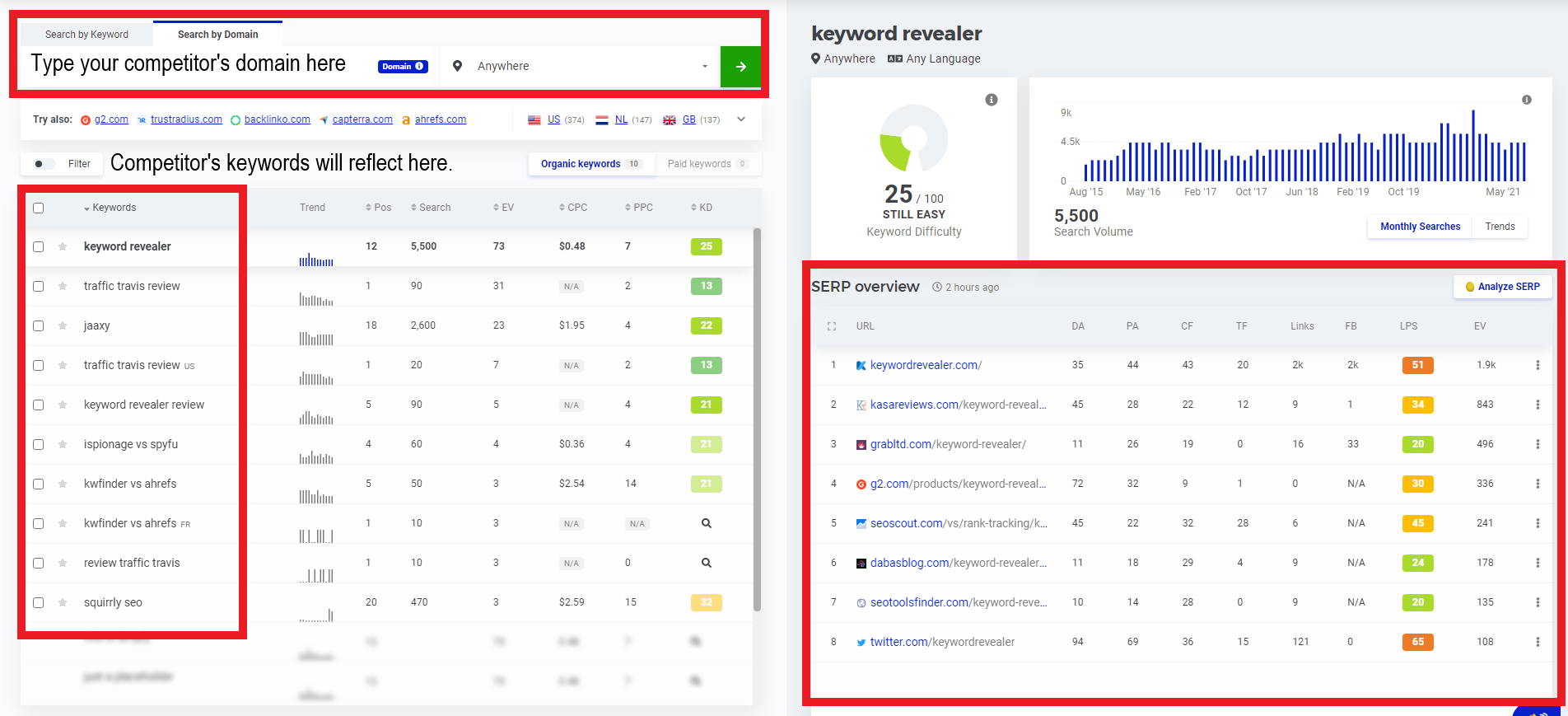 You can also check what your competitors are ranking for by searching for a domain instead of a keyword. And thanks to the Mangools SEO tools package, you're allowed to know more about your competitor's authority via SERPChecker.
The results from SERPChecker are pretty much accurate as the data is gathered from well-known resources and is calculated by Mangools to provide its users with simple yet powerful information.
Here are some data provided by Mangools on SERP Checker: (Note that this tool is accessible on KWFinder)
domain authority
page authority
trust flow
Alexa Rank
External Backlinks
Referring domains
SERP Features Impact
and more!
Conclusion
When it comes to the keyword research process for your website or client's marketing campaign, you want the best data possible. The tool makes it easy to find long-tail keywords with high search volumes and profitable ones. Thanks to KWFinder's accurate keyword search data, your SEO efforts will improve and you'll ultimately drive more traffic to your site.
Test the KWFinder and other Mangools SEO tools for free! While the tool isn't free, you can sign up for its FREE 10-day trial today by clicking on the button below!